BlackBerry Passport - Factory Unlocked Smartphone
BlackBerry Passport – Factory Unlocked Smartphone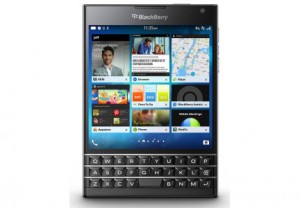 Price: $512.99 & FREE Shipping
The BlackBerry Passport was reviewed by 1074 customer, 875 of whom give this item top rating.
Visit Website
I ordered this phone on the day of release right after the Launch Event presentations blew me off my feet. I wanted to use it for at least a week before giving a review, to be as accurate as possible, and now I feel confident in saying that you can DEFINITELY believe the hype. This phone is the real deal! I am going WAY in depth with this review, trying to hit as many things as I can. (EDIT: Invoice link since some people are so quick to discredit reviews from non "Verified Purchase" users…even though I stated it was bought direct from shopblackberry. Purchase dated 9/24, review posted 10/3 after about a week of use. It was available for hours on shopblackberry before Amazon had it, so of course a lot of the first batch users did not purchase from Amazon which explains the few old Verified Purchase reviews.)http://i.imgur.com/53eyWMD.jpg**********First, the hardware:**********
– Processor: Snapdragon 801, which is a tweaked 2.26ghz Quad core beast of a mobile processor, just like the one in the highly reviewed LG G3. Not that the super efficient QNX based BB10 OS needs that much horsepower, but it is nice to have. Apps open and close staggeringly fast, and the "Peek and Flow" gesture based OS is a joy to use with so much horsepower under the hood. I'll get to that later…
– GPU: Adreno 330, clocked at 450mhz. This GPU from Qualcomm is roughly 50% faster then the previous mobile GPU standard. Again, a productivity machine like the Passport doesn't "need" so much graphical power…but it sure is nice to have! 3D games like the strangely addictive Hungry Shark run smooth as butter, and it has no problem pushing the over 2 million pixels in the 1440×1440 display.
– RAM: 3GB. Yes, that is TRIPLE the memory of the iPhone 6 and a full Gigabyte more RAM then many high end phones. This allows true multi-tasking. Programs are not "bookmarked" when minimized, and multiple tabs in your browser are actual pages loaded in every tab – programs and browser tabs are not closed when you minimize them like the pseudo-multitasking most consumers are used to. This serves two benefits – not only are apps up and running in the background (allowing things like reply to messages without pausing videos or games), but your minimized apps open instantly. That is because apps were never closed – just tucked away into that massive 3GB memory pool. Add all that to the small footprint of the BB10 OS, which gives significantly more free RAM compared to an Android with the same physical memory, and you have a beast of a multitasker.
-Battery: ~3500mAh monster of a battery. This is not a phone you charge every night as you tuck yourself into bed. The first day will suck a bit more juice then normal due to multiple accounts and settings syncing and "settling in". After that? You will be amazed. Easy 2 days of juice with "normal" use. I took mine off the charger this morning at 7AM. I keep bluetooth on, Pebble App synced and running, three different Email Accounts synced, a busy Twitter Feed, my Stock brokerage app, a Browser instance, and my Device Manager always running with 5 active tiles on screen. I check my phone often, and use it non-stop during my full 45 minute break and randomly throughout the day. I got home from work at 6PM with 72% battery. That is 28% in 11 hours of heavy use! That is around 40hrs(!) of battery life with of mixed use, well in line with the 30hours of "heavy use" promised.
-Display: 1440×1440 IPS LCD. Again, this is the display tech of the beastly G3…but with a twist. The LCD has the benefit of not needing "dark themes" to save battery life like AMOLED screens do, and is nice and bright with great contrast. The real twist is of course the 1:1 aspect ratio. This phone gives a true DESKTOP EXPERIENCE. You will never want to view a mobile version of a website again. Text is crisp and easily visible even when zoomed way out, and even at the default half brightness your whites are nice and bright. Webpages, Calanders, Spreadsheets, PDFs, and Documents all look amazing, with tons of available screen real estate. For the first time, I am willing to not only view my documents (using the included stellar Documents to Go suite), but I can happily edit them as well. Which leads to the next part, which is probably what impresses people the most, the keyboard…
-Keyboard: Full QWERTY with built-in trackpad. Yes, a full trackpad. I was expecting simple Left/Right/Up/Down swipe functions, but this is an actual laptop-esque trackpad. You can drag figure 8's across the keyboard and the screen responds appropriately. The first day of use I kept catching myself scrolling with my finger on the screen, before pleasantly remembering that I can use the keyboard as a great scrollbar for both horizontal and vertical scrolling. No more accidentally clicking hyperlinks when attempting to scroll a webpage or blocking your content with your own hands and finger. The keyboard is very wide, which takes some getting used to, and with only 3 rows context sensitive punctuation and symbols are delegated to the bottom row of the massive screen. This is a blessing and a curse – you get the slick virtual keyboard perks of BB10 like being able to swipe a physical keyboard to the left to delete your last word or swipe up to accept word suggestions, but adds another learning curve to get used to reaching UP for punctuation instead of down. Again, a few days into using the device you will wonder how you lived without it.
-Misc: Speakers are brilliant. While made for Conference Call accuracy, I set it down to an HTC M8 display and loaded up the same music video on both devices. The M8 had a slightly higher volume ceiling, but the Passport quality was much better. Deeper, smoother sound is how I would describe it. Call quality is of course excellent, being one of the core Blackberry features to this day. At the local bar, I'm rocking 4 bars indoors where my buddies with the same carrier have 2-3. Calls are clear and easy to hear, thanks to the FOUR microphones that observe ambient noise and adjust volume levels on the fly. Camera is the best Blackberry has offered…but that is not saying much and while it does admirably in good lighting it is still not as good as other top tier phones in other situations like poor lighting. I feel this is most likely a software issue, since the specs are right up there with the best of them – 13MP Optical Image Stabilization with scene modes for HDR, Panoramic, low light, etc.
**********Operating System:**********
The phone ships with the new and improved BB10.3 OS. In this version, native .apk support is up and running, and it ships with Amazon Appstore. It seems currently a few core apps that I know for a fact are compatible with the OS since they run fine on my aging Z10 with the 10.3 leak are not showing up for the Passport still. I can only assume this is to optimize them for the display, since some apps do not scale properly and although the work fine look a bit wonky and are either stretched out or with tons of empty space :). Never fear though, since Play Store can be sideloaded easily through a front end called Snap, allowing full Google Play Store access. Of course this is not officially supported by Blackberry, but I have found a resounding majority of apps will run fine when installed from snap. With Blackberry World, Amazon Market, and Play Store through Snap you should be able to find whatever you need.
With the small footprint and efficiency of the QNX based BB10 OS paired with the high end hardware of the Passport, of course the OS is shockingly fast and snappy. Apps open and close nearly instantly – not that you need to close them with all that free RAM – and menus and actions all respond accordingly. The Peek and Flow OS is a joy to use on such a large screen, and it makes you wonder how you got around clumsy menu based OS's like Android…and I pray to the Diety of your choice you don't have to use a home button based iPhone after BB10. It is an exercise in frustration…
Overall, if productivity is your goal and you spend more time posting on Forums, writing Emails, or viewing documents and spreadsheets then you do throwing birds across your screen or matching candies, I have a hard time thinking of a better workhorse then the Passport.
********Conclusion:**********
Cons:
– Learning curve. Keyboard and Gesture based OS take a couple days to get used to.
– 100% of all apps may not work. With three different App storefronts this is not as big a deal as it used to, but still worth mentioning.
– Size may be an issue to some – notably those with small hands and 1 handed texters…oh, and those with Skinny Jeans :). Fits just fine in all my Slacks, Khakis, and Jeans.
– Camera low/poor light performance leaves something to be desired, and focus is slow (true at time of the review, focus issue is mostly remedied with new OS update)
Pros:
EVERYTHING ELSE. Seriously, the phone is a joy to use. Screen, Keyboard, Battery life, Call quality, etc are all stellar.
Don't be afraid to try something different – give it a week or so to get used to the "culture shock" then see if you can go back to the crowd of identical handsets. I know I can't.
The reason for my purchase is different than most, I think. I simply wanted something different. After going through a bunch of Android phones, jailbreaks, roots, stock and custom ROMs, four generations of the iPhone, and now out of contract, I just wanted to try something else. I didn't actually plan to buy a BlackBerry, it sort of just happened. I ordered it yesterday after about a week of looking for my next phone, the timing of the release was perfect.Any way to the review, just wanted to put a disclaimer that I'm not a BlackBerry fanboy.This phone is absolutely, plain simply, awesome! I have been using it for nearly 6 hours after opening the box, which had about 50% initial battery. I have yet to plug in a USB cable, six hours of setting up the phone, downloading applications, account setups, and the battery is now at 41%. Never seen anything like that.
I can download all the application and games I need. If what I'm looking for is not in BlackBerry World, it's definitely in the Amazon App Store. Netflix, Candy Crush, Facebook, Twitter, Instagram, you name it. The Android Runtime seems to be, at least, faster than actually running it on an Android Phone like Galaxy S4 (my last Galaxy). I guess the hardware on the Passport is just that much better.
The BlackBerry Hub is the best, and most productive feature I'd seen. All your emails, BBM, text, Facebook, Twitter, all your notifications in one place, and I thought I'd be a mess to sort through it, but it's not. Each notification has its own identifier.
The keyboard, revolutionary. Typing is absolutely easy and fast, you can scroll up, down, left, right on anything by just sliding your finger on the keyboard, no need to touch the screen, like the MacBook's trackpad.
If you're looking for, arguably, the most innovative phone in the market, this is it. If you're tired of the same Apple gimmick, or the battery drain on the Android devices, this is the phone for you.
I have to be honest with you. If watching video and youtube is your concern, then this phone is not for you. I compare the 5.2 of Z30 to Passport. The image like you said will get cut off at the top and bottom. The video is half the size of the Z30. Same thing if you take a video on the Passport. Unless you hdmi into your tv and computer. However, the camera has a much better ratio when taking pictures and viewing photos
That's the great thing about Blackberry now. You can buy all their phones unlocked, who needs to be stuck with a provider? I went from a $120 per month Verizon bill (I mostly work at home) to PTEL pay as you go that includes data. My average bill is now about $15 to $20 per month and I just buy what ever phones I am in the mood to use! I picked up the Passport from bb's website but have not received it yet. Using a z10 now and YES the hub is great.Enjoy your new phone, educate all your friends. Problem is no one really understands the new blackberry phones and how they work. Everyone still thinks you need some special blackberry service to use them!
I'm extremely excited about getting this beast. The days of 2 year contracts for me are over at the end of October and based on all the comments and research I've read I'm ready to make the jump. I looked at what I do on my current Note 3 and in the past my iPhone and all I do is work and read with the occasional movie in bed at night. I use a limited number of applications that are pretty much already built into the passport and I verified SiriusXm works so life will be good. Bottom line is I've grown tired of the same ole, same ole. I think this device will fit me perfectly. Now I'm extremely patient but I do have to smirk about it being sold out so quickly when competing with all the more popular smart phones that have been released at the same time.