Apple iPhone 5, 16GB (Unlocked)
Apple iPhone 5, 16GB (Unlocked)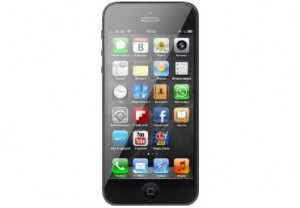 Price: used & new from $399.00
Of 239 purchasers of the Apple iPhone 5, 16GB (Unlocked) who rated this product, 140 gave it a 5-star rating.
Visit Website

I have been using the iPhone starting with the very first one. It was expensive back then. So, in comparison, today's prices really are not that bad. So my thoughts on the iPhone 5 are:
1) Retina display is awesome. Everything looks more defined and sharper. It is like wearing glasses for the first time! There is much color and clarity out there… or should I say, in those digital images and videos… needless to say, the camera as well captures great images.
2) Call quality is excellent, no issues at all. I also like the new earbuds better. They fit my ears better and call signal is very good. By the way, the packaging of the earphones was A+++.
3) Build – same as all previous iPhones, maybe a tad sturdier. I dropped my phone last night when I got off my car, so it now has a skid mark one of the aluminum corners – boy am I happy it was just a ragged little nick on the outer antenna (corner). The glass did not shatter or crack. The aluminum back wasn't scratched. Of course the way it fell may have mattered, but still, a drop on our concrete garage floor is a drop. The experience speaks well of Apple.
4) Size and shape – this is where I took out a star. The increased screen size looks good. But a longer, thinner, "uniform-flatness" shape – although indeed a great form factor visually – does not translate into a comfortable hold. I feel like I am holding on to only the right and left side of the phone, almost daintily (like holding a small teacup with your little pinky upturned). My thumb on one side, and my pointer and third finger on the other. The back does not even touch my palm. I am not sure how others hold their phones, but I feel a little awkward with this one. I am tempted to but a bulky case (like some ugly Otterbox or one with extended battery) but then it wouldn't look as trendy.
So I leave it at that. I love my phone and I use it a lot, mostly for communication purposes, and not for entertainment. But I am still adjusting to how I am supposed to hold this neat little thing comfortably. iPhone 4's shape was better, in my opinion, but everything else about the 5 is better than 4 or 4S.
To each his own! This review is not an all-encompassing review, so read it with a grain of salt, and most of all, enjoy your new phone, whatever it may be!
For myself I don't notice having any problem with holding onto the phone due to the size or shape of the phone. I have a Incipio case on it right now and it fits me fine. I have large hands based on glove sizing and the phone fits me fine. Maybe you should have prefaced any talk about the phone size with a description of your hand size.
So, the title here says it all. This phone is a raging liberal, complete with fake dreadlocks and patchouli smell. DO NOT get this phone anywhere near Bill O'Reilly. You will be bothered by hours of drivel running the gamut from free healthcare for poor Native American children to rants about how the social policies of Mao Zedong were beneficial for China's economic interests in the long run. Never shut up until I discovered that it is the perfect height to fit under the leg of my dining room table and stop the wobble. On the positive side, though, the gorilla glass holds up well when used as a spatula, though I can't recommend its use on non-stick pans. Proven to be reliable at dropping calls, I found the intrusiveness of the Apple OS to be a bit reminiscent of Orwell's 1984. If you take this phone over to your mother's house, be prepared for random outbursts of profanity, as Siri has become quite a vindictive b***h. It's like she feels entitled to attention or something.
All this aside, the product was designed in California. So 5 stars.